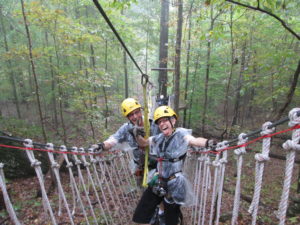 My journey to eating whole food, plant-based may not look like most. I was not overweight – however, I was a sick size 4.
I have been petite my whole life, but I have also struggled with unhealthy eating habits and unhealthy body image issues. I was introduced to WFPB eating by watching some friends from church embrace their new eating lifestyle and successfully achieve weight loss, health, and vitality of life.
In July of 2016, my husband, Bob and I went on a mission trip to Mexico. It was a dream come true for me and after a week of service, something just clicked. This is what I want to do in "retirement" – I want to serve more than ever and in order to do that, I need to get healthy!!
The Monday after we returned from Mexico, July 18, 2016, was my first day of WFPB (whole food, plant-based) eating and I never looked back!
This way of eating has severely reduced inflammation, acne, menopause symptoms, and my unhealthy body image. It's funny – I eat more than ever, and I love myself and the way I look more than ever! I might look the same on the outside as far as my weight, but on the inside, I am at peace with food and that has resulted in more energy and vitality for life. The saying is true: "We eat to live; not live to eat." This way of eating is really living!!
(A Note from Cyd: What a great testimonial, Denise! A great reminder that even petite people struggle with food issues. Your "aha" moment in Mexico, combined with your dedication to fully adopt a WFPB diet, led you to achieve peace with food – a goal which I'm sure many of us strive to attain.)