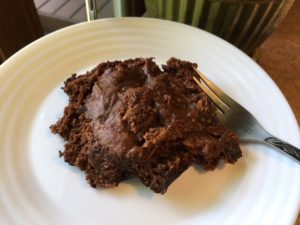 Every once in a while a recipe shows up in the inbox which demands immediate attention! This Crock Pot Lava Cake/Hot Fudge by Terri Edwards at www.EatPlant-based.com did just that. I could not wait to make it, and since I had all the ingredients on hand, we enjoyed chocolate cake in just a couple crock-pot hours.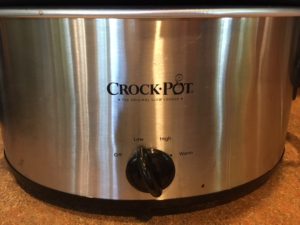 Notes: My crock pot does not have a MEDIUM setting, but the cake turned out fine using the LOW setting for only two hours. I've made the cake twice now, once using brown sugar (as called for) and once using Sucanat (a brown cane sugar). Both were equally delicious!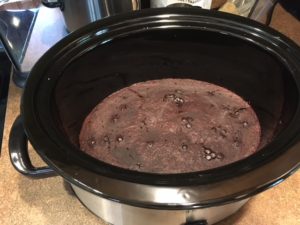 Terri suggests that since crock pot temperatures vary, check after 2 hours to see how yours is firming up. That's all the time mine needed. You may not be able to wait for it to cool before taste-testing….nor should you. Eating it warm is super yummy!