Here's another recipe we're adding to the "keeper" file!
Smoky Refried Bean Soup is tasty, thick, and can be served with baked tortilla chips or topped with a dollop of guacamole. It's also wonderful as a topping over smashed potatoes. Here's my amateur photograph: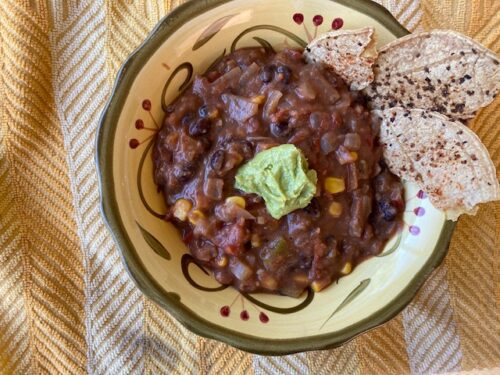 Plus, this recipe by Susan Voisin at FatFree Vegan Kitchen is simple to make. Want more heat? Simply adjust the spices to your liking. One more note, the recipe calls for optional Mexican oregano, but we used regular oregano and it was great.
Enjoy!
PS: Interested in a FREE 21-day meal plan with recipes? Here it is 🙂