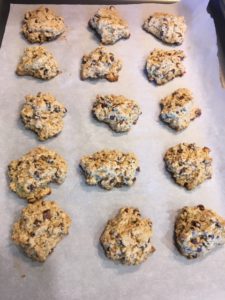 Want to zest up your cookies with a delicious hint of orange? These cookies will do the trick!
I'm a big fan of the orange/chocolate combination, so this recipe for Orange Chocolate Chip Cookies from Brandi Doming at thevegan8.com caught my attention.
I used a mandarin orange because it's what I had on hand, and the cookies were still quite delicious! (Per Brandi's note, do NOT used bottled orange juice, as tempting as that might be. Use freshly squeezed orange juice, plus the fresh zest, for the best flavor.)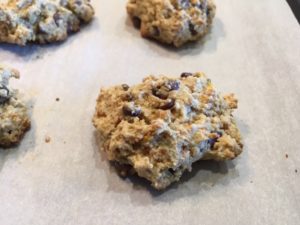 Instead of coconut sugar, I used "sucanat" – an organic cane sugar which I also had on hand.
This one is definitely going into the "keeper" file!