The holidays and the leftover desserts will soon be behind us, which means that many Americans will once again be resolve to make some changes beginning January 1. Several statistical websites reveal that the top three resolutions typically include losing weight, getting fit, and living life to the fullest. Fortunately, all three of those goals can be achieved with one lifestyle change….namely, diet.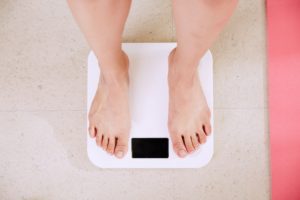 Photo by i yunmai on Unsplash
There are hundreds of diet plans on the market today. In addition to the mainstream diet plans we see advertised with their celebrity spokespeople, other popular fad diets include calorie restriction diets, blood type diets, Keto, Paleo, anti-grain and caveman diets; all are typically low-carb, high protein, high fat plans which offer temporary weight loss at the expense of your health, as I've explained in previous columns.
Many people fall prey to these questionable, unhealthy diets as their unrealistic hunt for the next magic bullet continues. Fortunately, there is a MUCH BETTER way which leads to permanent weight loss and will greatly improve your health along the way. (Continue reading here)