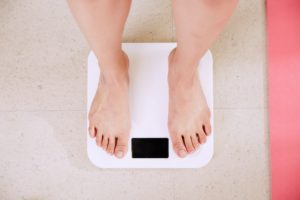 If you've ever lost a few pounds on a diet plan but later gained them all back, you're not alone.
The success rates of typical diets are dismal – less than 3% of typical dieters keep the weight off long-term.
If you're a disappointed dieter, take heart. It may not be your fault. Often times, you don't fail the diet – today's popluar diets are failing you.
I've spelled out 5 Reasons Why Dieters Regain the Weight in a free PDF, which is yours simply by subscribing to my newsletter. The newsletter typically goes out once a month, so don't worry – I promise not to overload your inbox.
Download your complimentary copy here. 
If you already subscribe to the newsletter, you can request your free copy by emailing me here.
With warm regards ~
Cyd
I can do all things through Christ, because he gives me strength. (Phillippians 4:13)
PS: I was recently blessed to be interviewed by Heather Randall on A Musing Podcast! Listen to the interview here. 
The "Plan A" Diet is now available (Signed copies available at www.cydnotter.com)